THE NUMBER ONE TENERIFE BOAT PARTY
DJ'S
SUMERR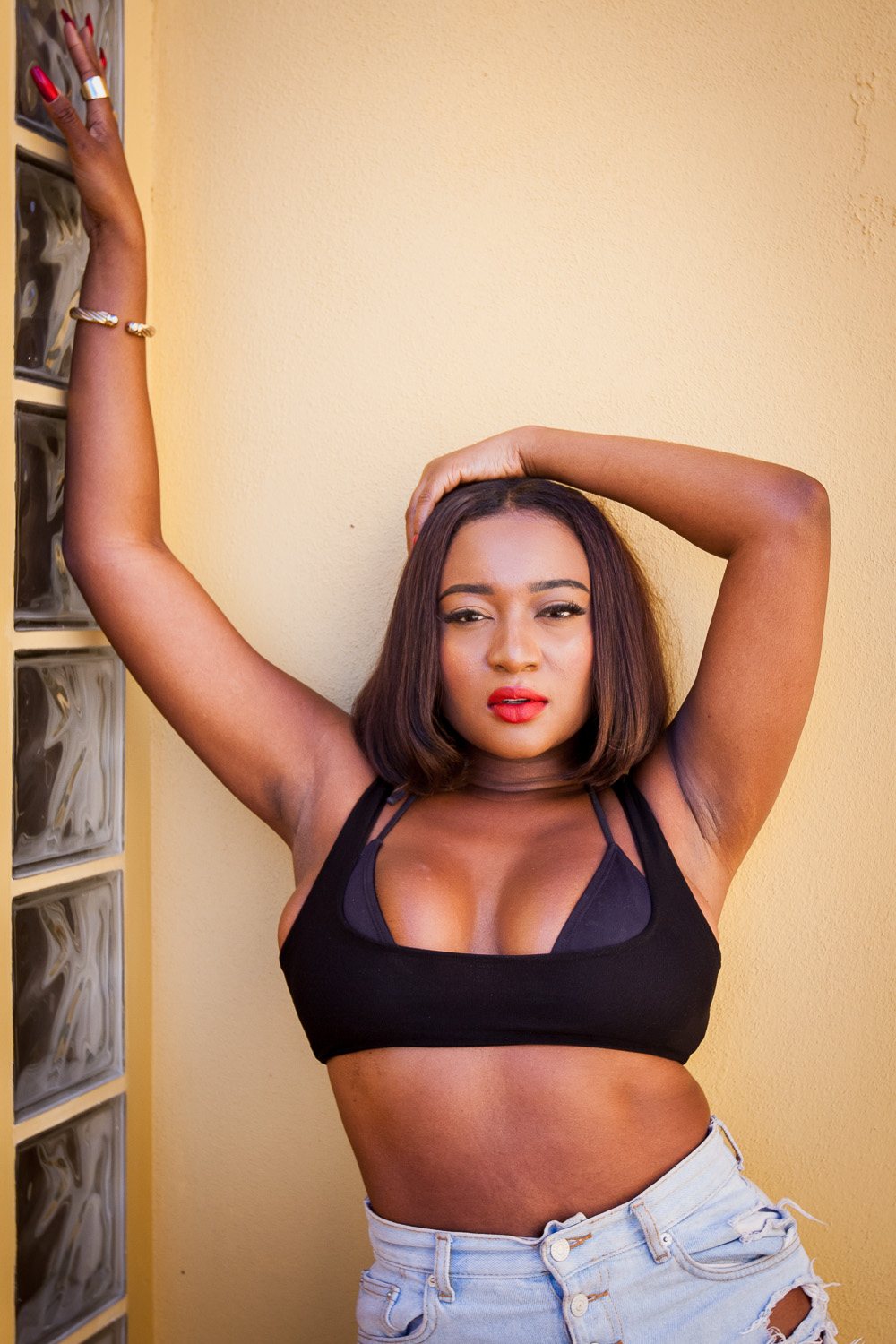 Praised for the remarkable agility, precision and warmth of her voice, this soulful, fascinating twenty Four (26 years old) "diva" has
been impressing audiences from the tender age of five (5). Tressan Michelle Barnett a.k.a "SumeRR" an excellent songwriter has now evolved into an outstanding recording artiste whose strong, vibrant and charismatic nature has now captivated not only music lovers but has garnered the attention of the mass media.
In 2017, SumeRR moved to Spain to pursue further opportunities in music where she met Spanish reggae veteran Ras Kuko. Ras Kuko took her under his wings where they toured across Europe performing her hit single "Old School". Due to the success of "Old School', which hit The Reggae Global Chart at #19, SumeRR has been featured in many Spanish articles and programs for example : Radio3, Los 40 Radio "Click and Roll", La opinion, Diario de Avisos, El dia TV etc….SumeRR is set to release her first studio album in March 2020. SumeRR now resides in Tenerife, Spain and is the proud Host of Tenerife's Biggest Boat Party "Utopia".
Our Team
We're super proud of our team: without them we wouldn't have a reputation as the best party on the island. Over the seasons we've attracted top talent from across the nightlife spectrum in Tenerife and compress all that experience into three hours of madness on the ocean.
Each member of our party crew also works outside of our events meaning you won't have to look far to keep the party going after you step off the boat.
ADAM GROKIE
UK INTERNATIONAL DJ
Own unique style of blending genres of music
Analog/digital DJ since the age of 12
played in some of the biggest clubs in Newcastle and the northern areas of the UK.
Held a residency in jumping jacks for over 4 years playing in the busiest club 7 nights a week in Tenerife.
Held a residency with utopia 3 years.
Youngest DJ to ever be nominated for best DJ in Tenerife.
LISTEN TO HIS MIX BY CLICKING HERE
RYAN AARON
DJ , Producer and music enthusiast alike Ryan hails out of Tenerife, Canary Islands. Playing in some of the best Nightclubs on the Island , His residency is at Sound of Cream although you can also find him djing regulary at Tramps. Ryan has also been seen playing at Events in Madrid , Benidorm and has also dj'ed at the famous Carnavals here on the Island an all round multi-genre DJ ( Who will be joining us for his first season on Utopia ) You are in for a Treat
LISTEN TO HIS MIX BY CLICKING HERE
THE ORIGINAL TENERIFE BOAT PARTY
OUR PARTIES
Utopia is the premier boat party company in the Canaries, running over 100 events per season up to three times per week. Based in the south of Tenerife, we blend the best of UK nightlife with premium Ibiza vibes on our luxury catamaran. Our party is home to one of the strongest resident lineups on the island and is renowned for pumping sets, leaving our guests with holiday memories to last a lifetime. We have over 600 parties worth of experience, a five star reputation and the best team you'll ever meet – why not come get wavy with us?
We began our journey nine years ago as the Insomnia boat party – a close collaboration between ourselves and UK nightlife brand Sleepin' is Cheatin'. Over the seasons we grew our offerings, sold out boat after boat and attracted top class DJ talent to our resident team, building the base of the event we operate today. In 2017 we re-branded as Utopia to appeal to a broader, more international market and take our parties to the next level – join us on our mission to party supremacy, we know you won't be disappointed.